Skip to Content
Sunset Caribe
Enjoy the Luxury of Letting Go
Set on serene bayside shores just north of San Pedro Town's pulsating island rhythm, Sunset Caribe proposes a casual approach to elegance in the Caribbean. Blending spacious, design-forward, condo-style accommodations with breathtaking sunset views, our hotel offers a complete vacation experience within the idyllic resort village of Caribeville — including restaurants, a grocery store, a spa and salon, golf cart rental, and urgent care facilities. Spend your days lounging by the pool while you let our concierge team craft the Belize itinerary of your dreams.
Land, Air & Sea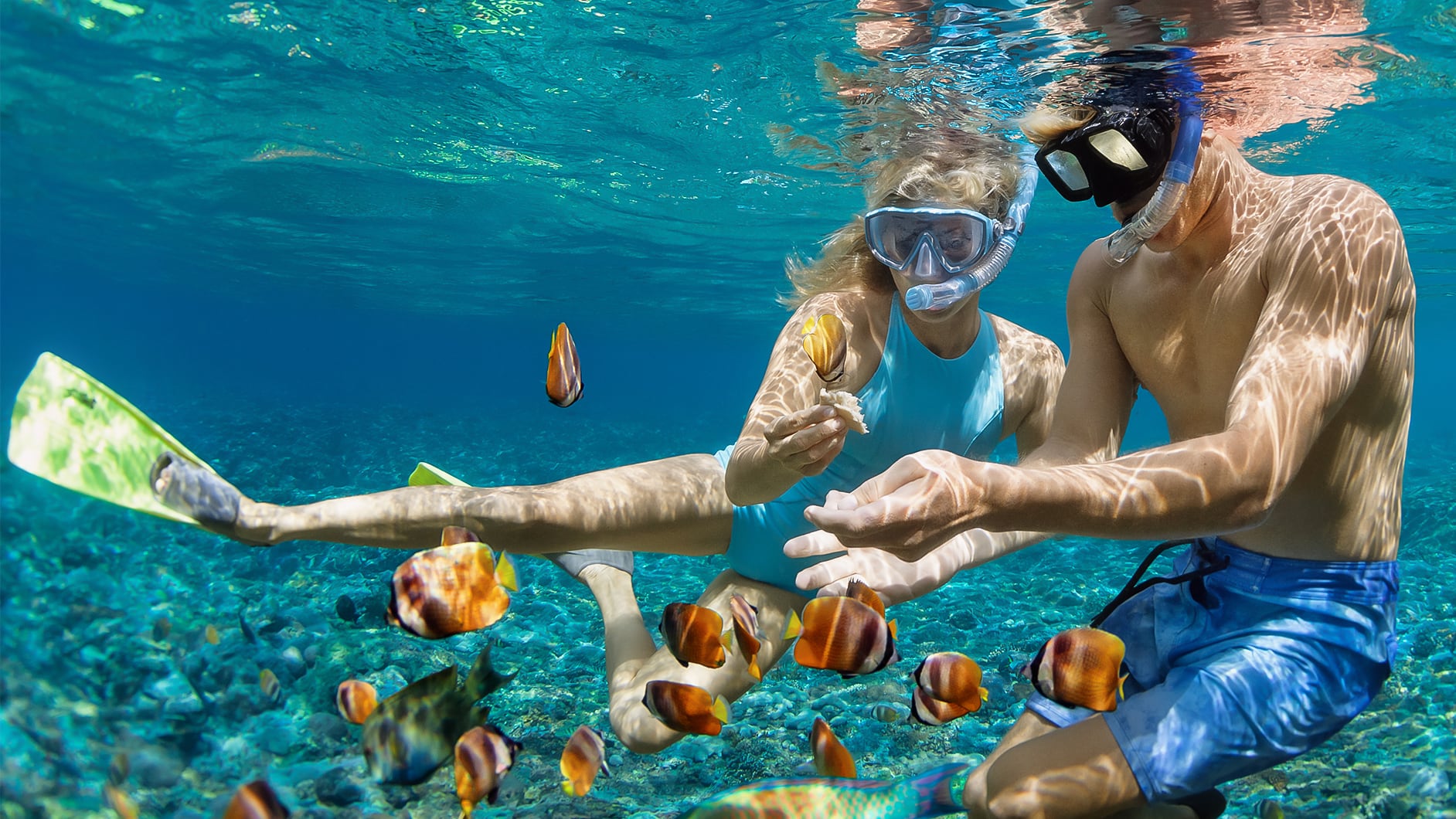 Snorkeling
Discover the wonders just below the surface, snorkeling at some of the most fascinating sites in the world, including Hol Chan, where you can snorkel alongside stingrays and sharks.
Adventures
Inland Tours
Head inland to marvel at Mayan ruins, go tubing in a cave, or zipline across the trees.
Adventures
Helicopter Tours
Get a bird's-eye view of the blue hole and the largest barrier reef in the northern hemisphere with Astrum Helicopters.
Adventures
We've Got Everything You Need
Brand-New Resort
As one of the newest resorts in San Pedro Town, Sunset Caribe sparkles with its brand-new fixtures and high-end finishes. The craftsmanship of triple-paned windows and Belizean-made cabinets complement elegant touches like the quartz countertops, stainless steel appliances, and high-end electronics and furnishings in every suite.
We've Got Everything You Need
Family-Friendly Setting
Bring your whole crew knowing our family-friendly resort provides spacious condo-style suites outfitted with everything you need for a relaxing time. From fully equipped kitchens and multiple bathrooms in each suite to pools, a grocery store, and access to all the fun activities, we've got you covered.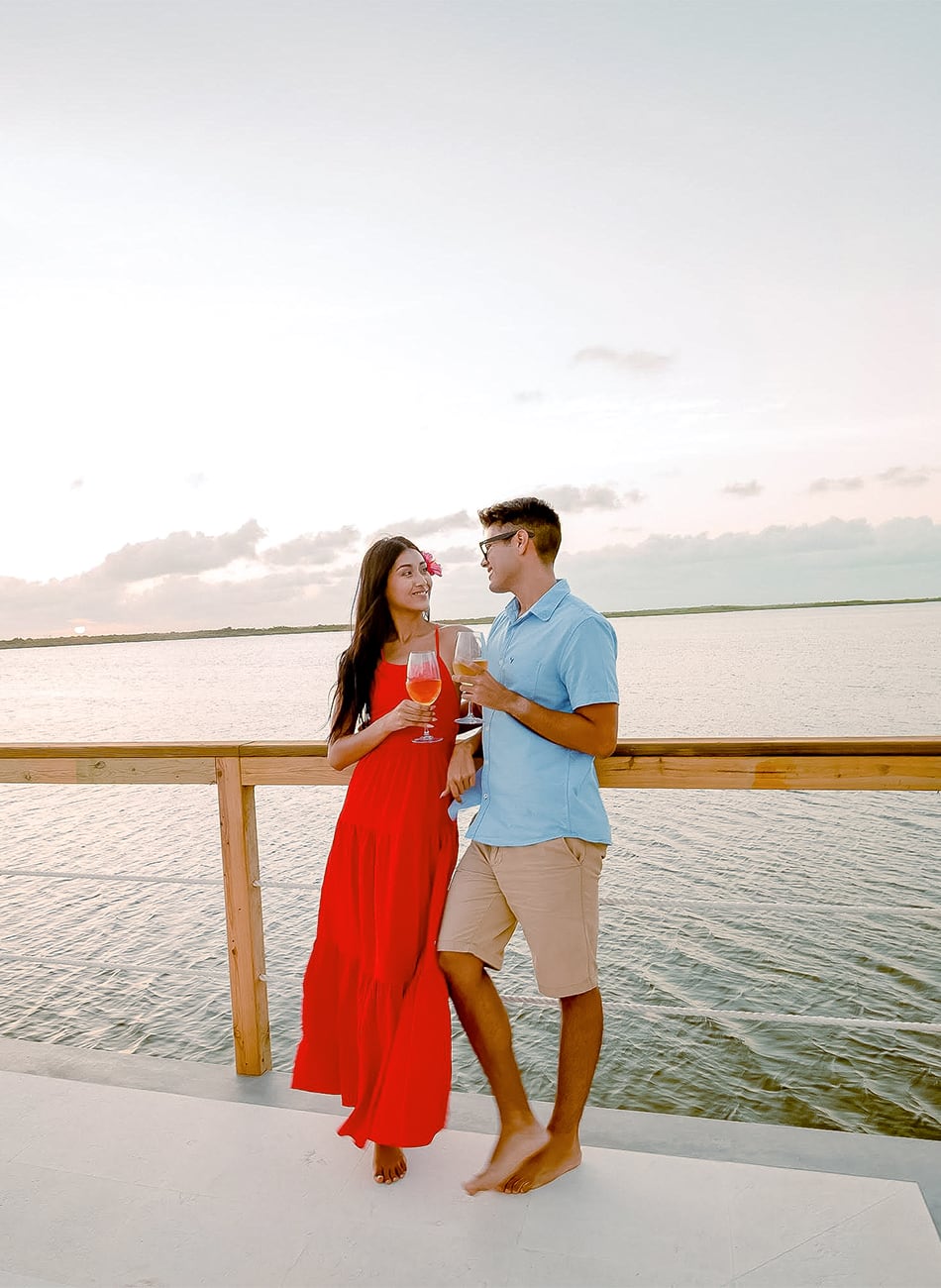 We've Got Everything You Need
Breathtaking Sunsets
Our privileged location facing the bay rewards you with a daily sunset spectacle of sorbet-colored skies. Soak in the serene beauty from your private balcony or head to the pool to enjoy a drink as you watch each golden day slowly fade into a star-filled night.
We've Got Everything You Need
Extensive Amenities
Discover a different take on a Caribbean vacation from the moment you board the airport shuttle to our resort. Dine your way with fresh groceries at our village store or gourmet restaurant meals. Get pampered at our spa, hit the gym, rent a golf cart, or stop by the clinic whenever you need. And don't forget; our concierge team can build curated tour packages and arrange local experiences.
Inspiring Relaxation
Our well-appointed, condo-style accommodations offer the ideal place for a getaway with all the creature comforts. Enjoy late mornings stretching out in your plush bed before heading to the kitchen for breakfast. Get everyone ready for the day's adventure with multiple bedrooms and bathrooms. And relax after a fun day out playing games or watching movies in the living room. Then, take a moment to soak in the sublime views of the sunset from your private balcony.
Golden Celebrations
Invite all your loved ones to a dream destination for your tropical wedding, or plan your family reunion with a Caribbean theme. From milestone birthdays and romantic anniversaries to corporate gatherings that are anything but business as usual, our venues, catering options, and activities will make your event unforgettable.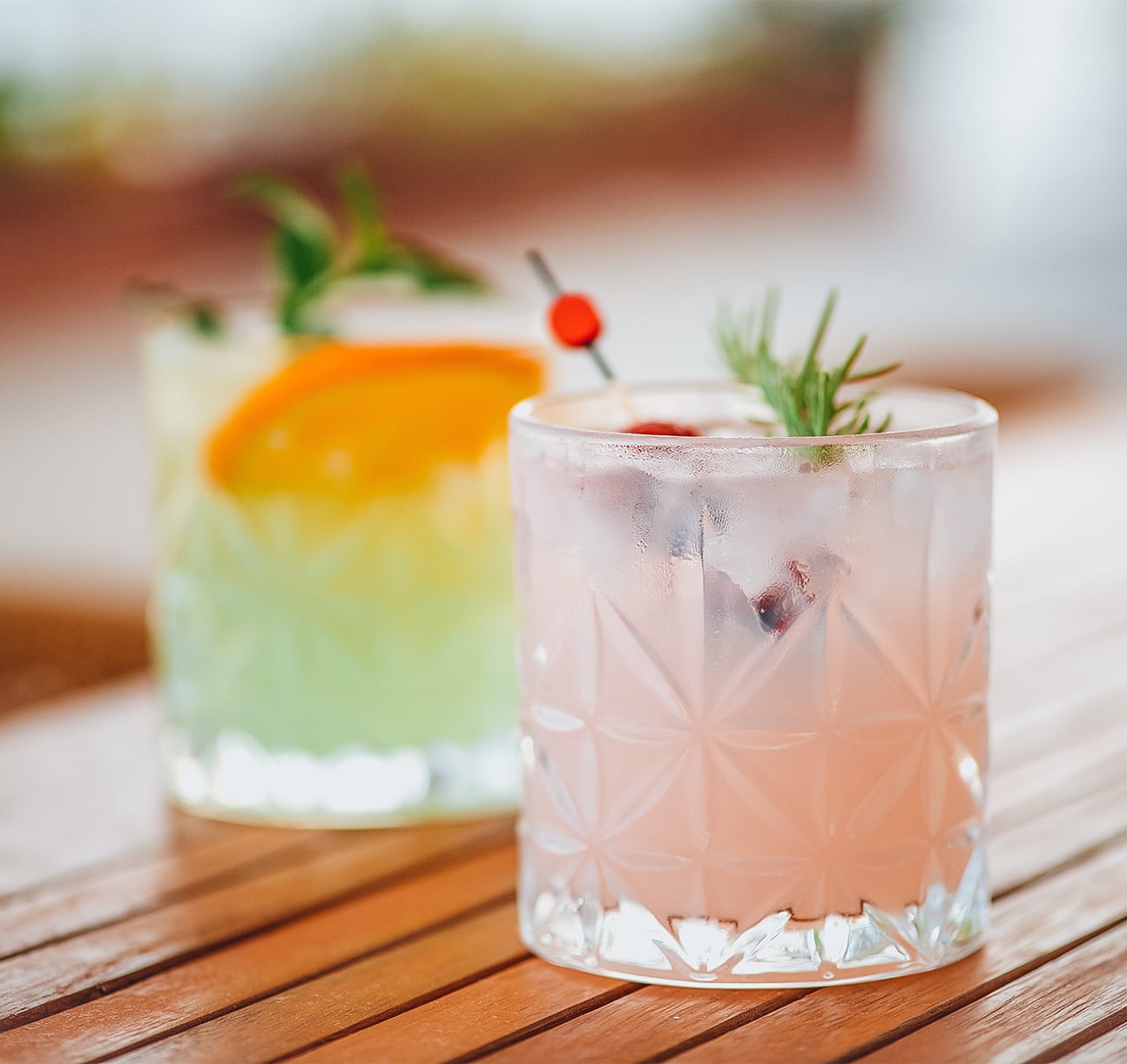 Save More, Get More
Earn 15% off your stay at Sunset Caribe and a $50 credit to use at any of the restaurants at Caribeville when you book four nights or more before January 31, 2024.
Our Island Community
You could enjoy a perfectly splendid vacation right in our resort village, but if you explore beyond our property, you'll find a wondrous world of tropical sights, authentic flavors, and exhilarating experiences you'll find nowhere else.
Glowing Experiences
Stunning property and friendly professional staff
"We have been to the island about 7 times but never stayed north. Our unit was lovely, with everything you need for a comfortable 10-day stay and high-quality furnishings throughout. The staff helped with all of our requests; they were so nice. Highly recommend. "
-April W | TripAdvisor
One of our best vacations EVER!
"What a fabulous place to stay! We had a condo loft overlooking the beautiful pool and lagoon. The sunsets were magnificent. Chanel at the front desk was AMAZING, KIND, HELPFUL, and made our trip. "
-Flygrilaz | TripAdvisor
Our Anniversary Getaway
"We stayed five nights at the wonderful Sunset Caribe. The walkout pool was a perfect addition to our one-bedroom loft. The staff is extremely friendly, and the resort itself is gorgeous! I enjoyed seeing the sunset right from my patio every night!"
-Treva V | TripAdvisor
Book It!
"Sunset Caribe is one of the best resorts I've stayed at. From check-in to check-out, we experienced great customer service. The property and rooms were immaculate, and the location was central to just about everything. Do yourself a favor and book this resort for your next trip!"
-Tee2929 | TripAdvisor